Daily Read the Bible in 2020!
Now you can keep your new year's resolution to read the whole Bible!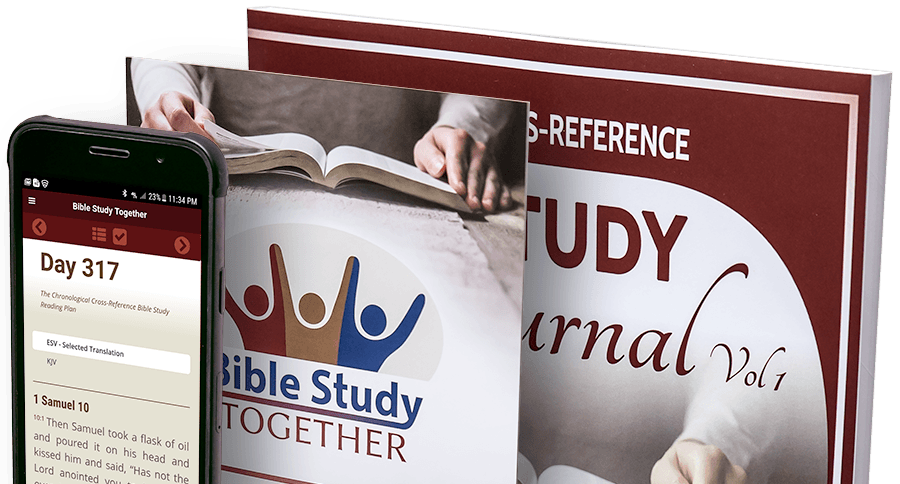 Parallel New and Old Testament
You can see how the New Testament fulfills the Old Testatment because our daily readings combines cross-refenced passages.
Chronological Reading Plan
Navigate the Bible like a pro seeing how the whole Old testament story fits together with all the Psalms and Prophecies.
Read Your Way
We have made Apps, Booklets, and Journals so that you can read with others and everyone can read the Bible their favorite way together.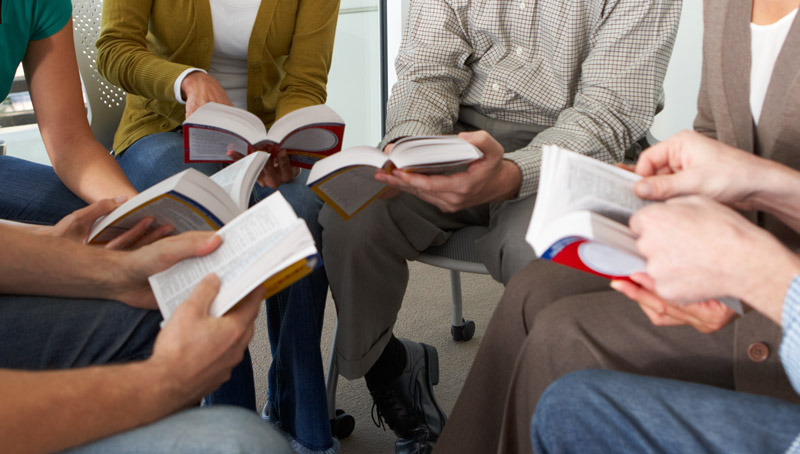 Join Our Vision!
We believe that daily reading the Bible is the most effective way to grow spiritually and experience God in His fullness.  If you share our heart we want you to be part of our goal. Please join us by inviting others to read the Bible.
Wouldn't it be great if we could get your entire church reading the Bible with you!
You can read the whole Bible in less than 10 minutes a day with our plan!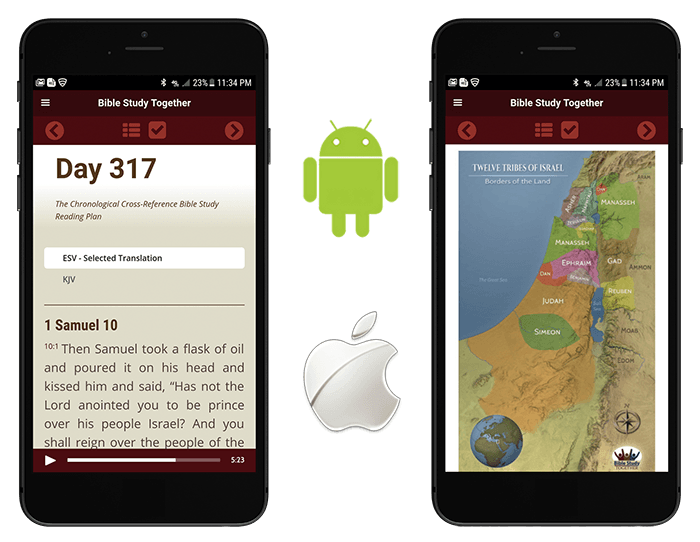 Mobile App
Daily Bible Reading app designed to take you through the whole Bible.  Our app is fully featured with Maps, Videos, Audios Bibles, Study Questions, and more!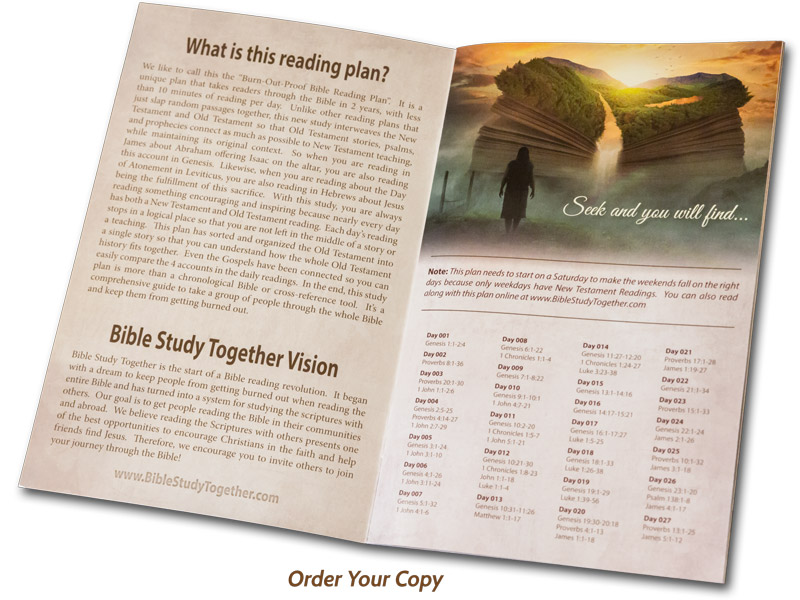 Booklets
High quality printed booklets that contain our unique Bible reading plan.  We distribute them at cost so that you can get one for everyone in your church.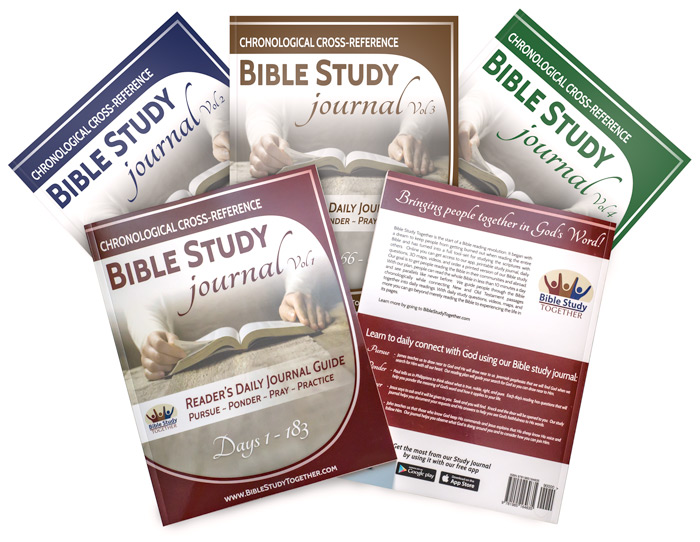 Study Journal
Take our reading plan to the next level with daily Bible reading questions, and journaling guide.  You can print it yourself or order a copy…Great discipleship tool.
Bible Study Together App Features
We have combined our unique 2 Year Bible Reading Plan with several tools to help you get the most from your daily reading.
Full Bible Text
Read each day's Bible passage in ESV or KJV from our Bible study app. No need to carry a printed Bible around with you and you can complete the day's reading in less than 10 minutes.
Audio Bibles
Listen to the daily Bible reading in ESV and KJV with our mobile app. Few things help to focus on what you are reading than if you can hear and see it at the same time.
Bible Videos
We have compiled a compelling set of videos that cover book Introductions and key topics from the Bible. Also, you can tour the tabernacle and temple right from our app.
Bible Maps
Over 650 Bible maps have been embedded into the daily reading to help you know where things are located on the days you read about them.
Bible Questions
Unique open-ended question for every day's reading tailored to help you ponder what God is saying through His word and useful for group discussions.
Track Reading
Keep track of where you are reading in the reading plan.  No bookmarks or hassles if you miss a day or tracking method is simple but effective.
Order a Booklet of Our 2 Year Reading Plan
We have made our reading plan available to you at our cost to print, process CC fees, and ship. However, we are also giving you the opportunity to help support what we are doing by adding an additional gift to your order (which you can write-off on your taxes).  It is our goal to get people reading the Bible without hindrance, so we don't require you to give anything extra if you don't feel compelled.
Important:
 Bible Study Together is a ministry of Create Disciples Inc (which is an approved 501c3).  Therefore, your order will show that it is from Create Disciples Inc and you can reference this organization for your tax deductions.